For larger WordPress installations, WordPress to Buffer Pro provides some additional features for debugging and better performance.
In the WordPress Administration, click on the WP to Buffer Pro > Settings in the menu.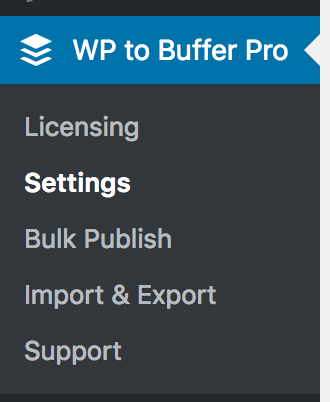 Custom Tags

If you have specific Custom Fields (whether ACF, Meta / Custom Fields, Yoast etc) which you use often, you can add them to the Insert Tag dropdown, to more easily insert Custom Field values into your status messages.
Refer to the Custom Fields Documentation for more information.